The Future Reimagined: A New Opportunity For Senior Living
A new reality is upon us, and with it comes a new outlook on the way we were living. Sheltering in place is a term that is now burned into our thoughts. For many families, this is particularly evident with respect to our parents. How best to care for their housing needs in the current and post COVID-19 world? Perhaps it can serve as a wake up call to build better for our most vulnerable. We need to fix a system that is clearly overburdened, for them and for our future selves.
We would love to have our parents cared for closer to us. To allow them to care for us and our children, while also being able to support whatever needs they may have. Many of us have parents currently in complete isolation in senior homes, while some have brought their parents into their own homes, space permitting. But neither of these options has proven successful in the current climate. The ideal; three generations sharing a space designed to maintain the independent living status of each. And when we have a crisis like we are living through now,  to shelter together.
Same, same but better.
Why have we not thought of it before? We have – it is the way we used to live. We have spent too long building ourselves into separate and isolated homes. But the realization has dawned on us that we can take inspiration from the past, and build better. The costs of moving are higher now than ever, as is the desire to be near our families, with shared, private space. We need built form outcomes to let people self solve their family housing needs. This is the mission of R-Hauz.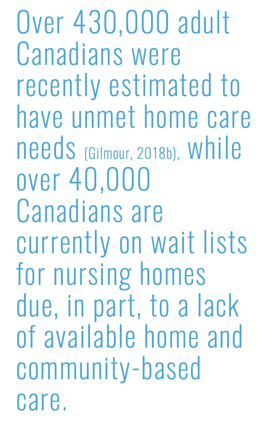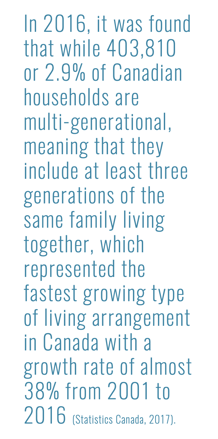 The  National Institute for Ageing at Ryerson University is a powerful source for innovative thinking with respect to the continuum of seniors care. We have read and re-read their report Enabling the Future Provision of Long Term Care in Canada.  
At home care for seniors can and should become a greater component of community based health. R-Hauz laneway suites can provide a barrier-free solution for extended seniors living. We have designed a separate bedsit oriented to the home owner's rear yard and separate from a second floor rental unit that is accessed from the lane itself.  Over time, the garage can be converted to a full suite. This provides our customer with the option of a garage, a rental unit and a bedsit or full ground floor suite. Our designs have been completed to allow for a smooth future conversion, without the need for major renovations to the laneway suite.
What are the benefits?
Independent living for your parents, associated but still separate from your home.
Pooled care centred on the family. Pooled income for pandemic times.
Maintain a rental income stream while you provide for your extended family.
Shared and safe outdoor space with your parents if desired, separate from the rental unit entrance.
Use the smart home features of our lane homes to communicate and monitor.
Bring supportive care, when needed, to your parents – not your parents to a facility.
We are relearning our past. Why not multi-generational housing to truly care for our families? Why not let our homes adapt to our needs without having to incur moving to accommodate our changing needs? How about moving closer to one another and sheltering together?